As an old who can't be bothered to differentiate WAP from Wham!, literally nobody cares about the following list. Still, 'tis December and lists do as lists must.
Therefore: What did one aging X-er, who doesn't believe in generations (media constructs created for ad sales, sheeple!) like to listen to in pandemic year-1?
Well, first the ground rules:
I need to remember that I listened to it.
It needs to be an actual album.
It had to have been released in 2020.
Number 6: I had to add a #6 to my top 5 to show some love to Terry Allen and the Panhandle Mystery Band, Just Like Moby Dick. Album opener "Houdini Didn't Like the Spiritualists" is the best new song of the year. Spotify, if you believe it, tells me that few other people were listening to this song this year. And yet, a song about what you wish-were-true-but-know-is-not-true is exactly the Comment on Society we need right now. There's nothing worse than someone who preys upon other people's hopes and fears for their own gain. (Any recent examples of that?) Also, what a beautiful song!
Number 5: Fiona Apple, Fetch the Bolt Cutters. This was the perfect early-pandemic emotional roller-coaster. It has all the feels. Could be #1, but, like Apple, I'm not a linear-thinker. Nothing is straight-ahead but it's all interesting. Of the albums here, it's the most album-y. If I listen to the first song, I'm going to listen to the whole thing.
Number 4: Bob Dylan, Rough and Rowdy Ways. There's no reason to expect something this good or interesting from Dylan (or to feature Fiona Apple playing piano) but here it is. "I Contain Multitudes" is up there with any other Dylan.
Number 3: Herman Düne, Notes from Vinegar Hill. I'm a sucker for accented speak-singing, especially from Swedish-French accented David Ivar. He comes across like a happier David Berman. Props for being a "quarantine album" that's also fun and well-produced. Double-props for covering John Prine's "Long Monday" as an album closer. What is quarantine but one long Monday? Made longer by the loss of Prine in March.
Number 2: Bettye LaVette, Blackbirds. Bettye is a force of nature. You can't not listen. If you believe her, which I guess you should, Bettye hadn't heard the Beatles' song "Blackbird" until 2010. The song inspired her to sing songs popularized by black-female vocalists. She continues to find the emotional core of any song — on other albums I have found the production around her a bit muddy/fussy (see Interpretations) but here there's a nice jazz-blues vibe that doesn't get in the way of the songs.
Number 1: I guess I need more numbers because no way is this the best music released in 2020. It's great, don't get me wrong, but not as sonically interesting as the other selections here. So here is #1: Ray LaMontagne, Monovision. I honestly forgot that I listened to this album so much until Spotify reminded me in my Wrapped report. Is it possible to be among the top 1% of Ray LaMontagne fans and not know it? I love this album. It's deceptive. You forget you listened to it. Then when you remember, you feel all warm and good inside. This is a precious feeling these days.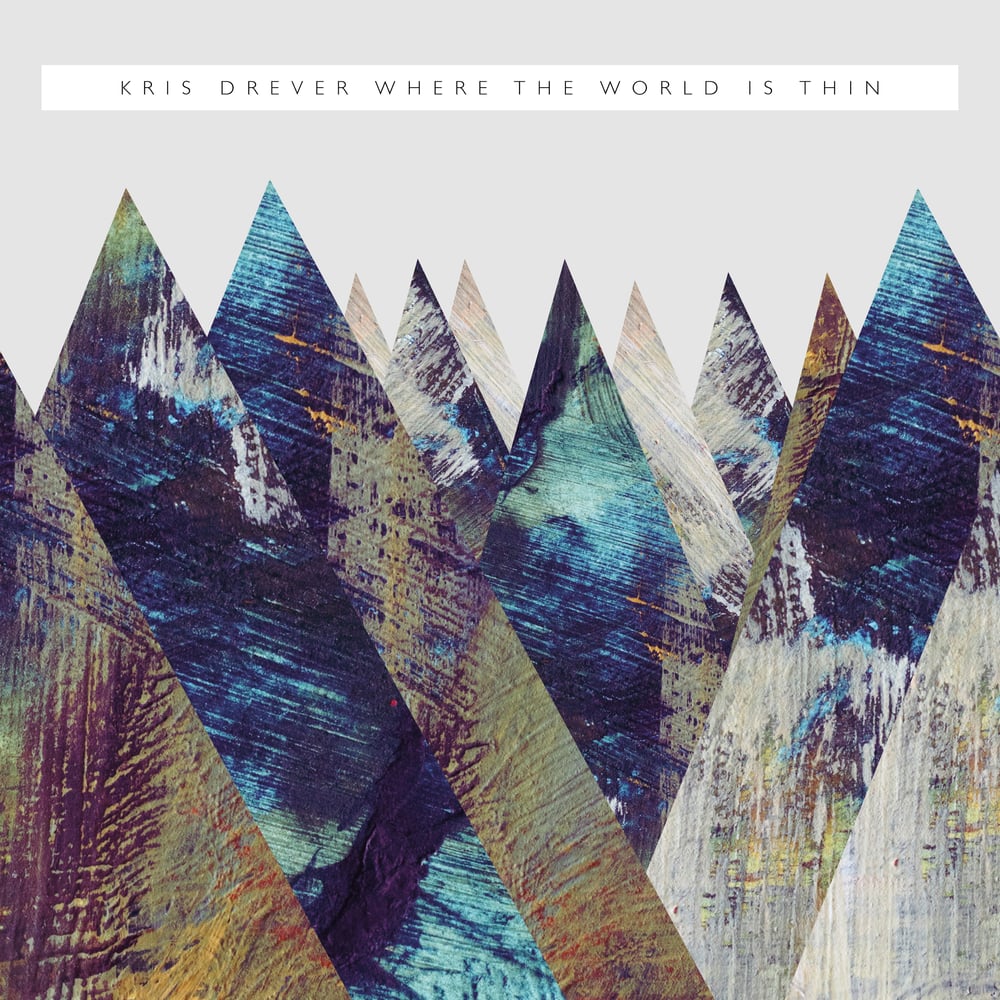 Number 0: Kris Drever, Where the World is Thin. Kris Drever is a singer songwriter in the alt-folk alt-tradition from Orkney. I saw him play in Shetland back when we could travel to places like Shetland. So it reminds me of that, as I sit here in my basement bunker losing my mind, and it helps me lose my mind a little less. If music is going to get me through the winter, it'll be this music. (I did a deeper dive on Drever's lyrics here.)
Also: Jayhwaks XOXO, Phoebe Bridgers Punisher, Shelby Lynne, Shelby Lynne, Hamilton Leithauser, The Loves of Your Life.