St. John Lutheran Church in Forest Park, IL was established in 1867 in what was then known as Harlem. In 1967 they held a Centennial service.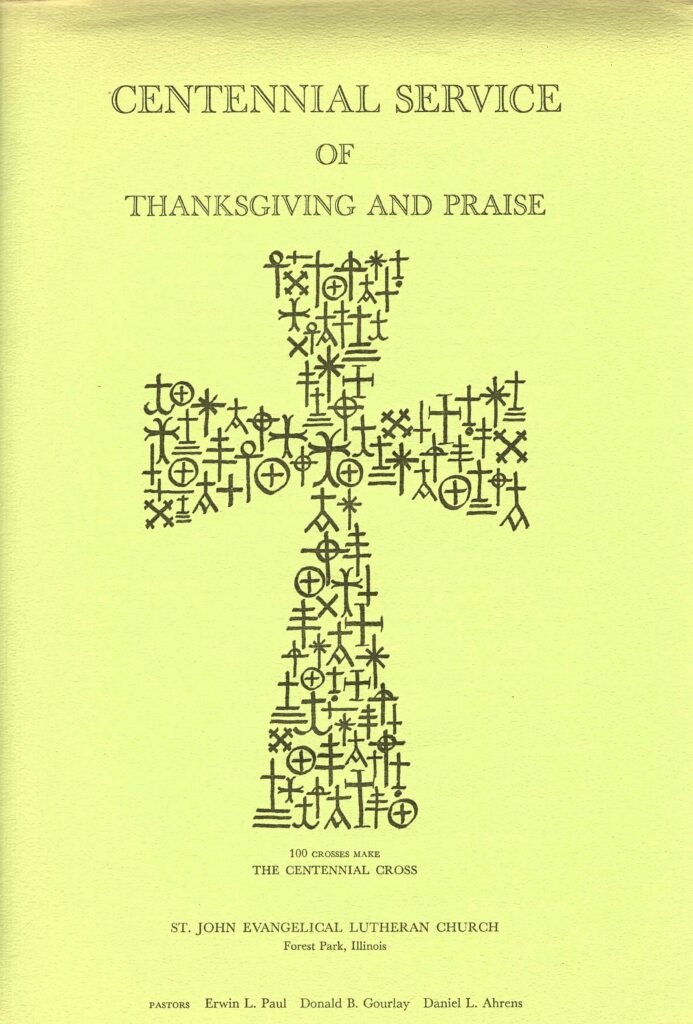 The service was pressed into an LP. You can listen to it below (keep scrolling) and follow along in the bulletin.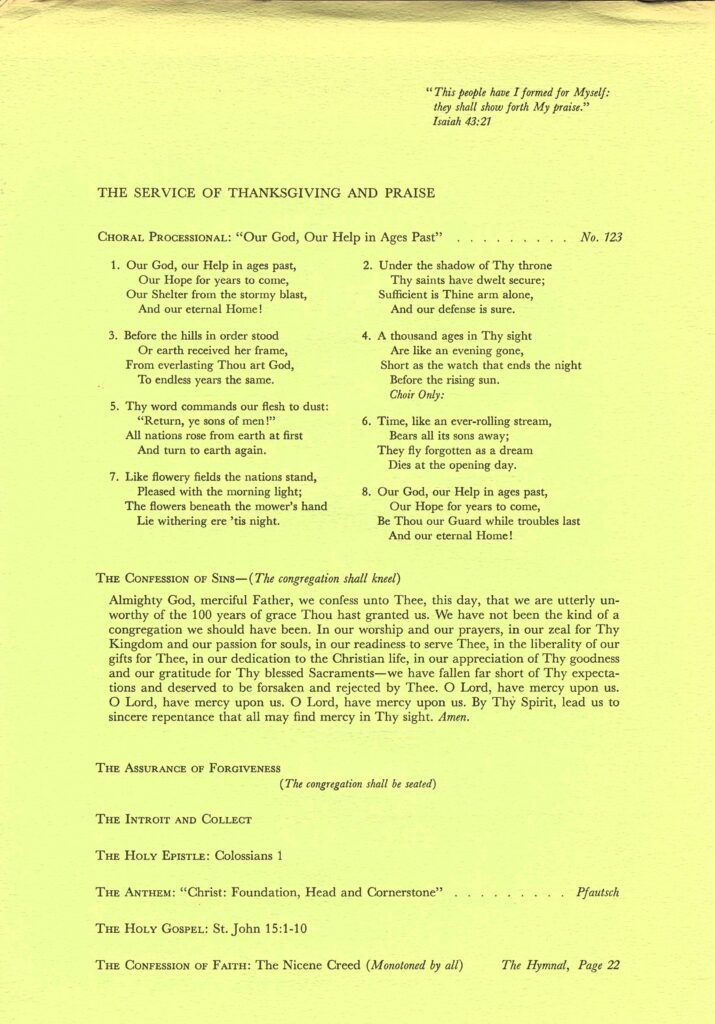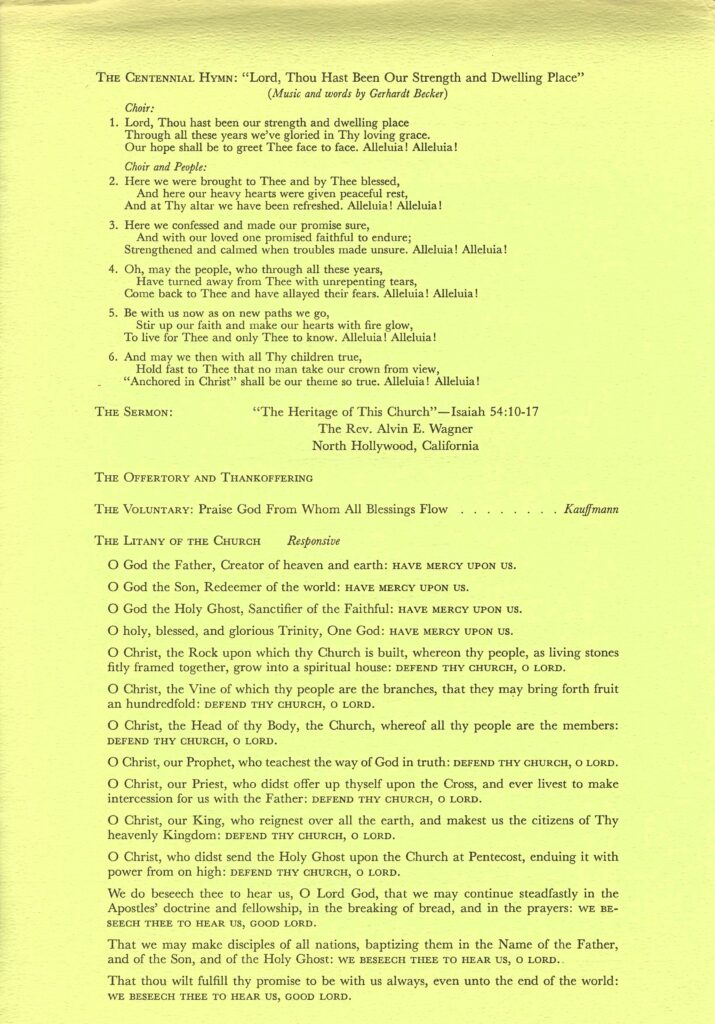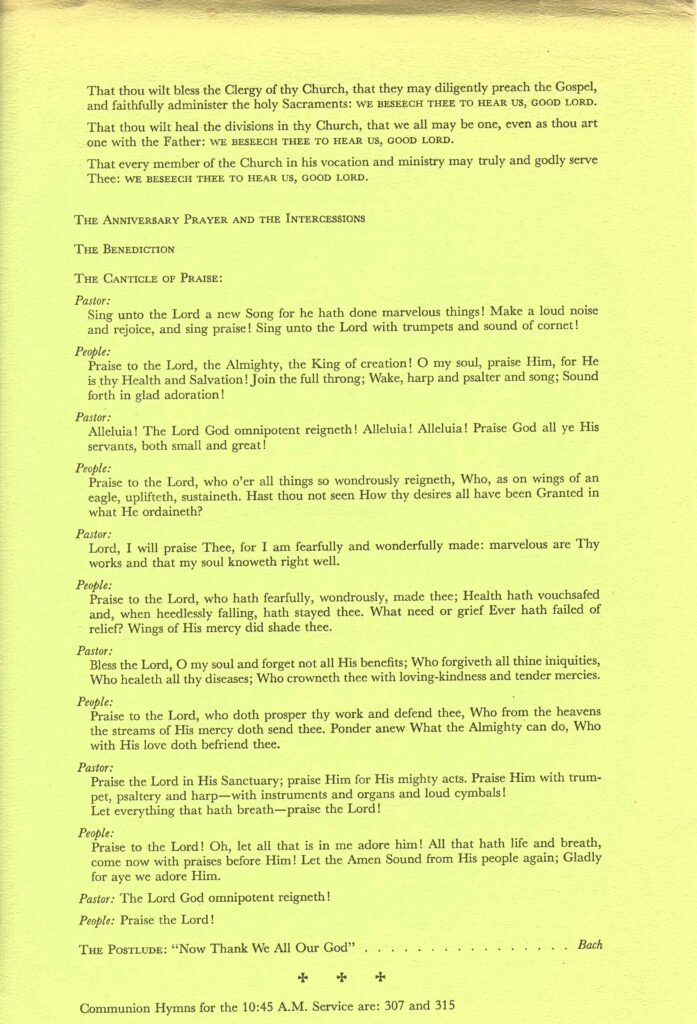 Here are the mp3 files of the LP.
LP 1 Side A:
LP 1 Side B:
LP 2 Side A:
LP 2 Side B: